The brief was to renew the website of the Architecture Studio Amfion. The company has been one of the first registered in the branch of architectural design and still leading. The new design must align with their views and reflect their style of working:

"Amfion Ltd.'s style of work stands out with its original outlook and great attention to the details, taking into account all aspects in order to achieve a high quality complex solution... It combines theory, practice, aesthetics, functionality and the specific features of each object."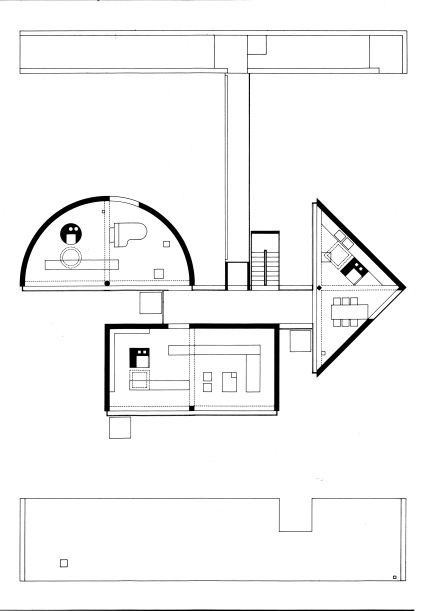 I decided to base the UI design on a grid developed from John Hejduk's Diamond House studies. I saw an analogue between his career and the practice at Amfion- being pioneers in the architecture field, applying innovative design, being masters in their craft, and successfully combining theory and functionality. What is more, there were many videos and images on the studio's website of buildings filmed from an angle which creates the illusion of isometric projection and diagonal lines, similarly to the sketches of Hejduck.
Home Page

Projects
Contact
The colour palette consist of gray and blue to reflect the professionalism and the competence, and yellow to express the creativity and inclusivity.

The logo also needed re-design to reflect the innovative approach and professionalism of the studio.

︎:

Previous website:







Inspiration- Diamond Houses:


Wireframe: