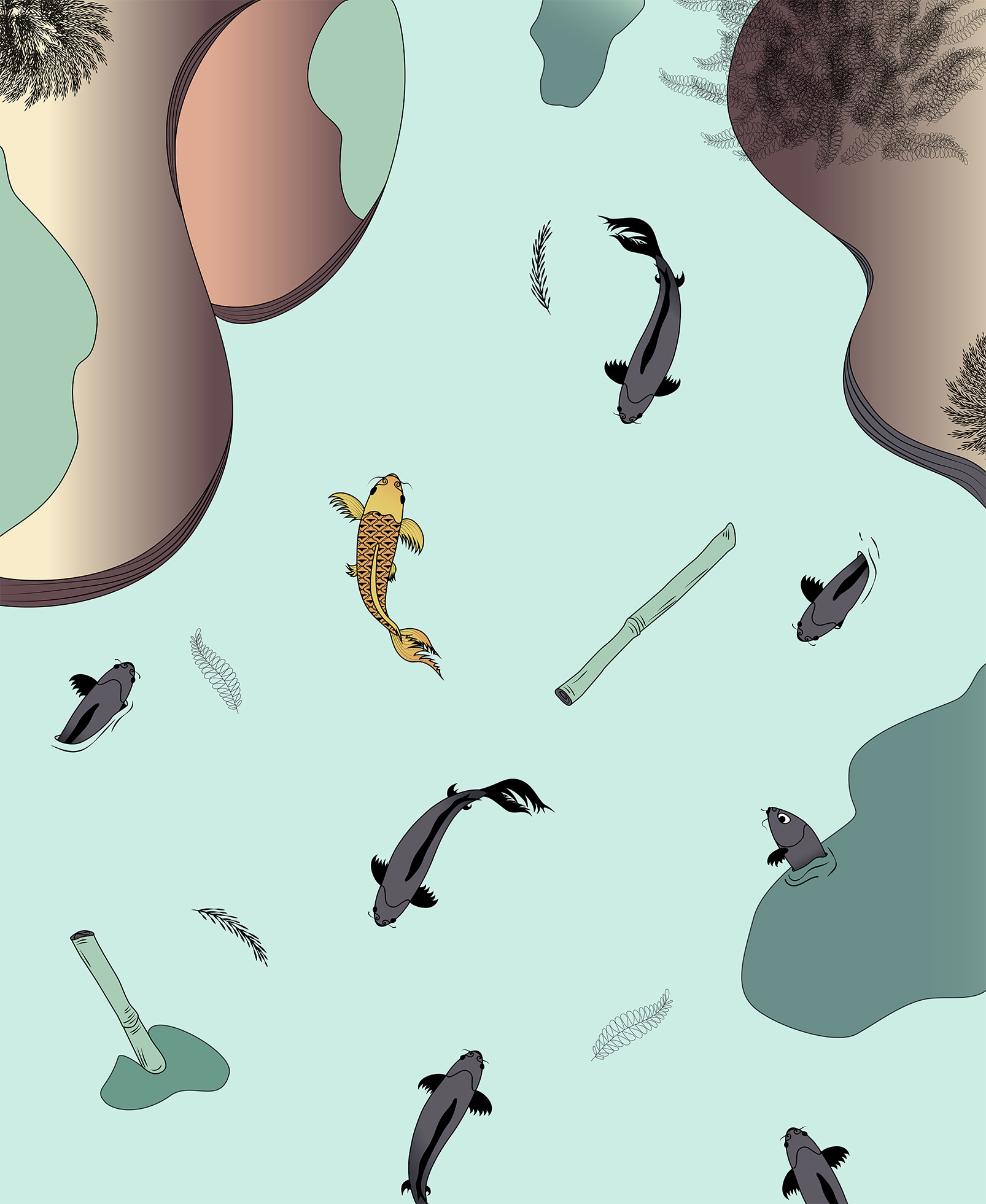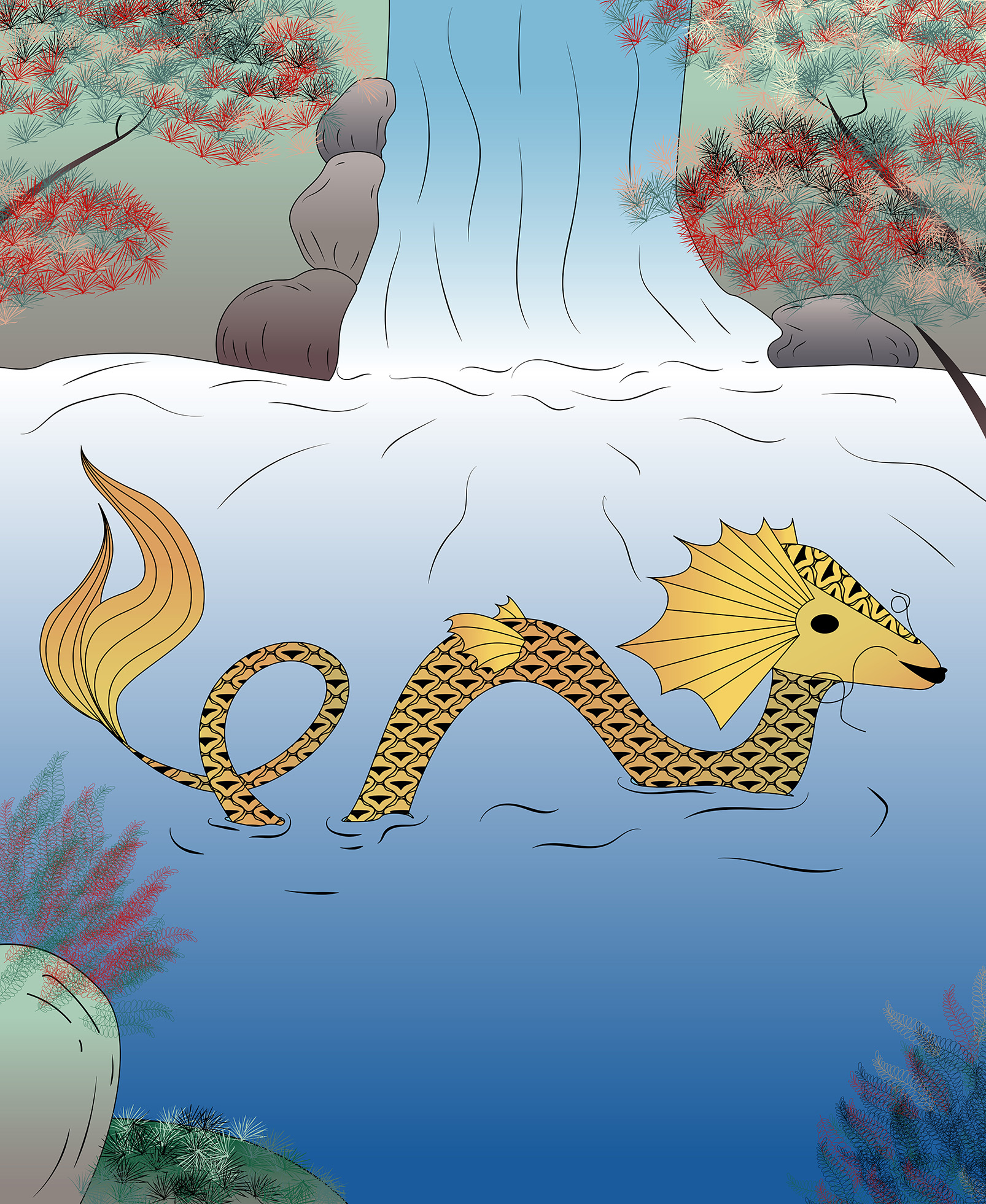 This is a personal project inspired by the self-help culture, which is currently trending. Such as many other things in the Western world, it also has been influenced by ideas and practices taken from Asian philosophies or religions.
Therefore, I created a series of illustrations visualising a Japanese
legend
, which teaches about the power of persistence. They are meant to be shared in a sequence of Instagram posts, revealing the two sides of the story day by day. Knowing my followers- predominantly friends with artistic interests and graphic designers, each with his own personality, I decided the illustrations to be in more minimalistic and universal style, but still to keep the aesthetic of the traditional Japanese woodblock prints.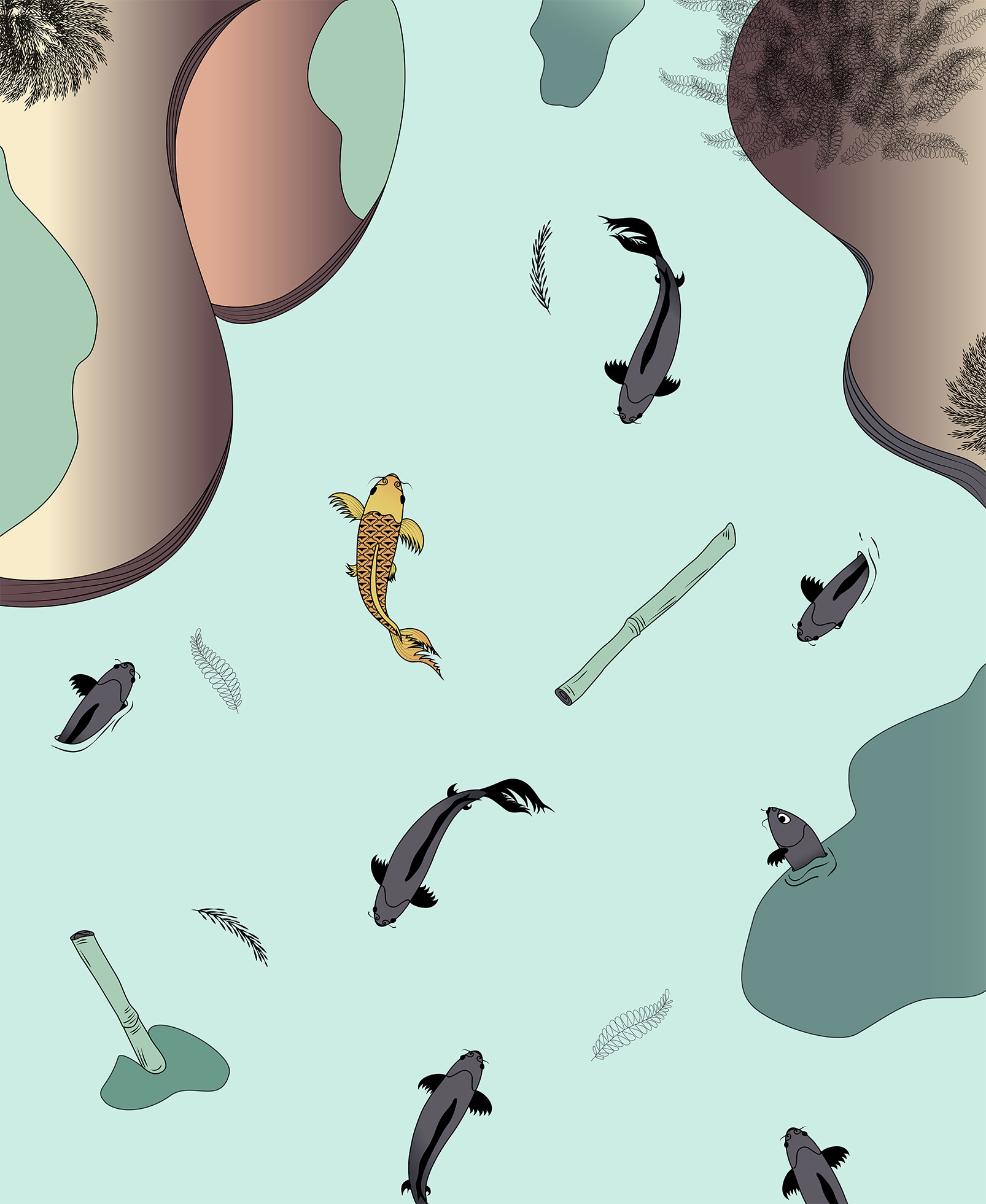 the story end for the black koi fish: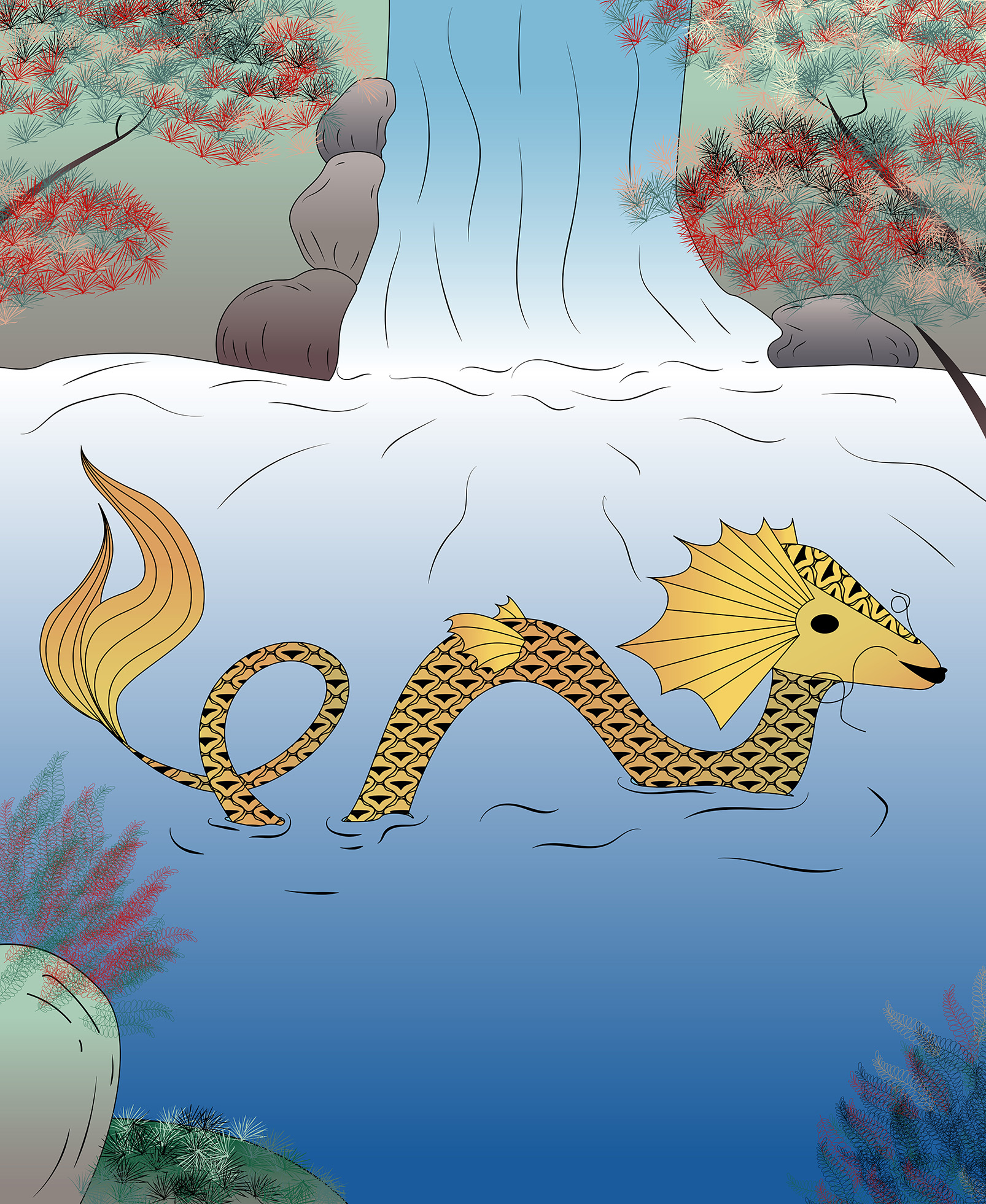 the story end for the golden koi fish
(the persistent one):
︎:

inspiration
(Japanese Woodblock Prints):







references:


sketches & textures used: