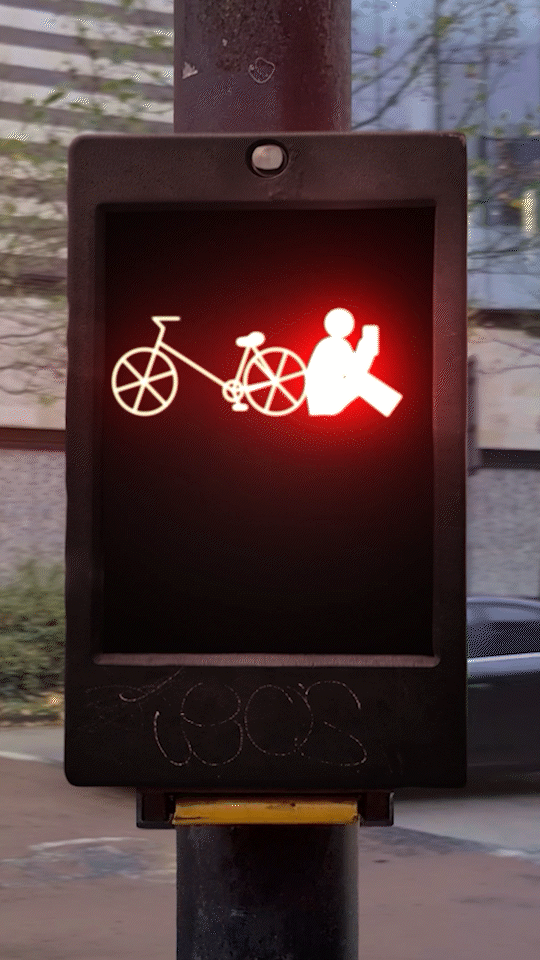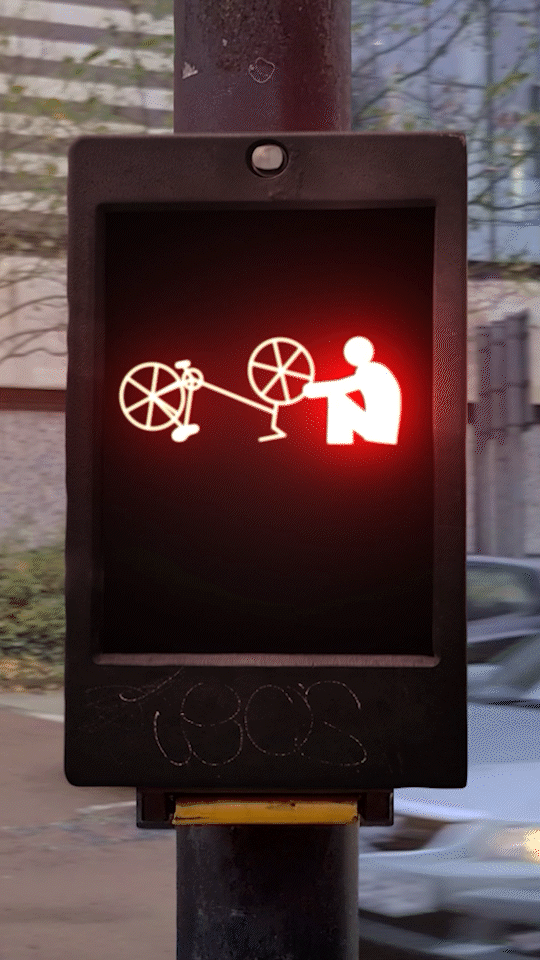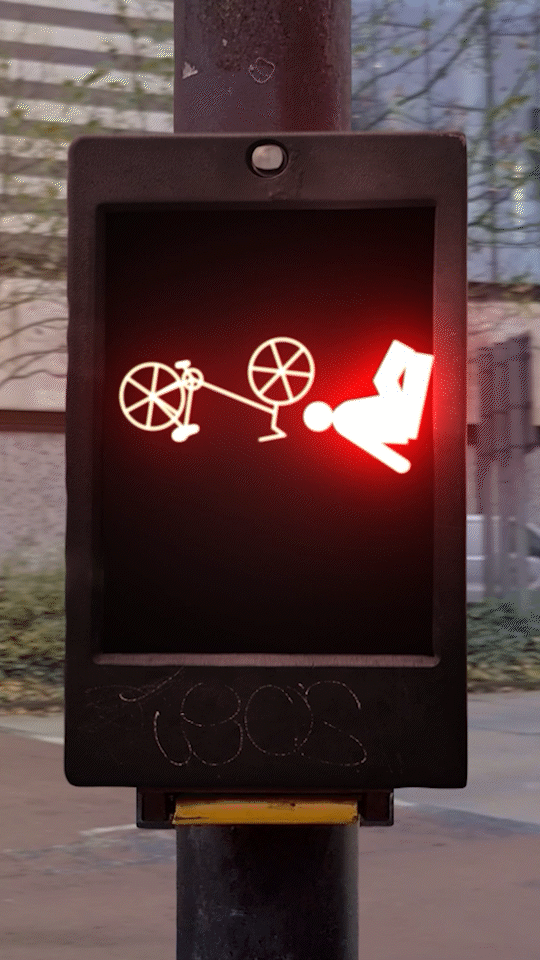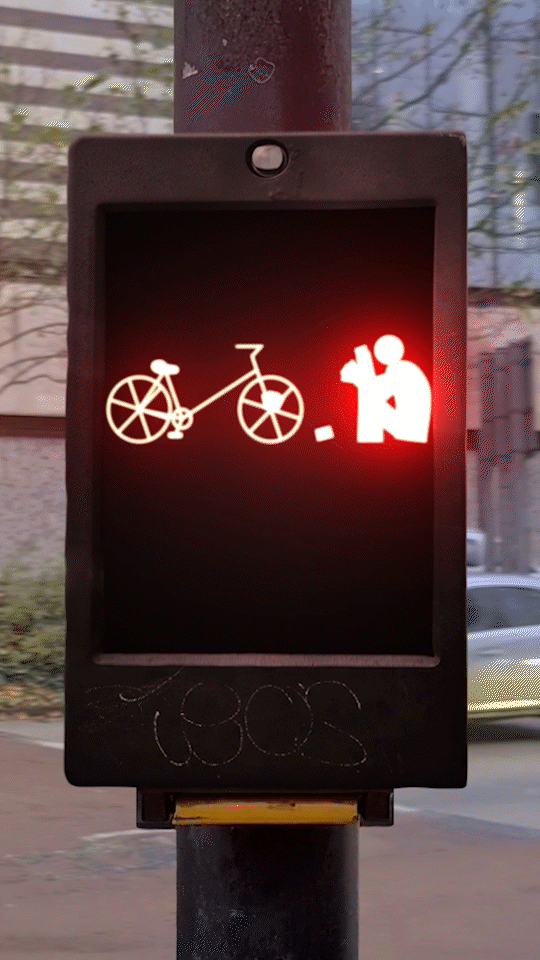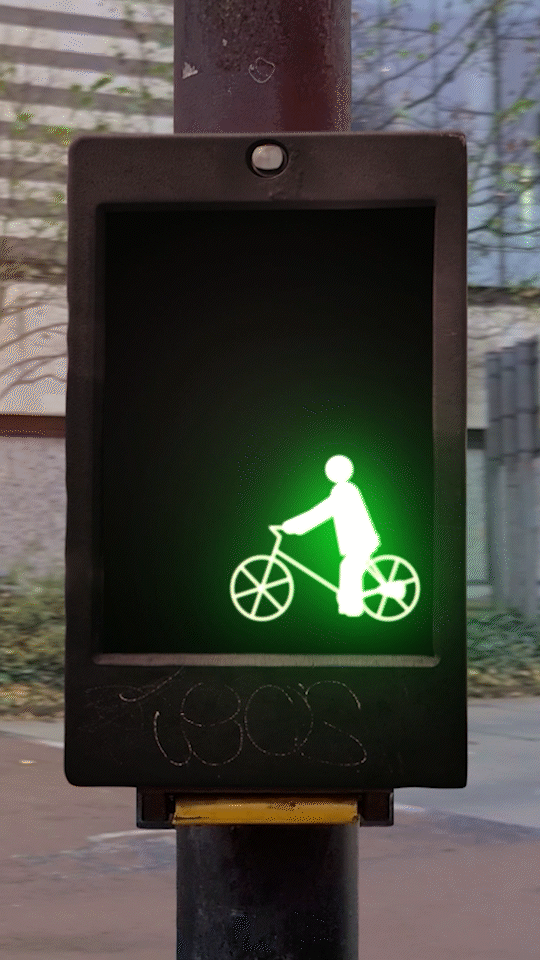 Can you imagine seeing this animation
while you wait to cross the street!
And share it with friends!

The time is ticking slowly when we wait, and it's going way too fast when we do something.

This animation explores the action of "waiting"- how it feels in our minds. It represents the boredom of waiting, and the tornado of thoughts that appears in our minds, despite our bodies being still.

This motion piece is intended for a wide audience, and what a better way to share a 'real life' event with many people than reels!

︎:
concept development:
Important questions: Common place to wait and experience boredom?
Something easily recognisable by a huge amount people, no matter
age or race? What screen many people have access to?


I filmed a full cycle of the traffic light and then added a jittery effect to the video in order
to resemble a social media reel captured with a phone.
character design:


storyboard:





animation & post-processing: